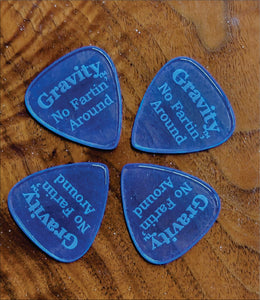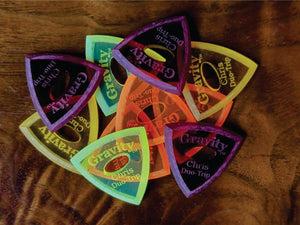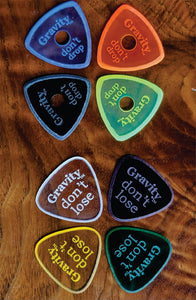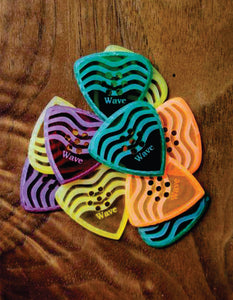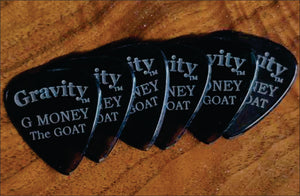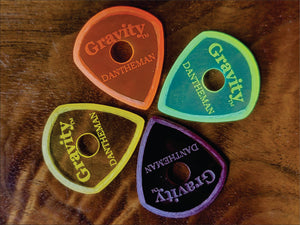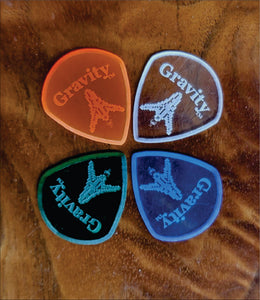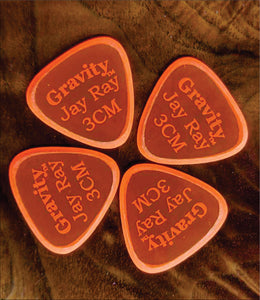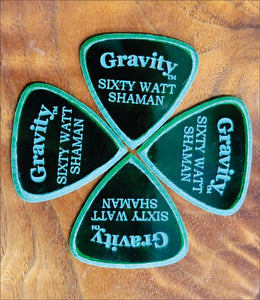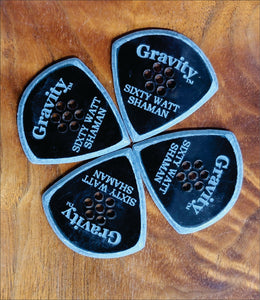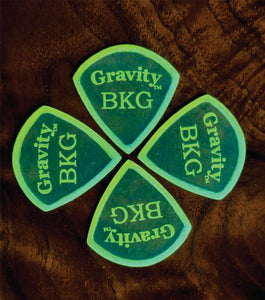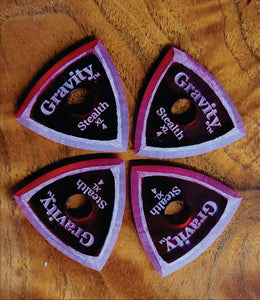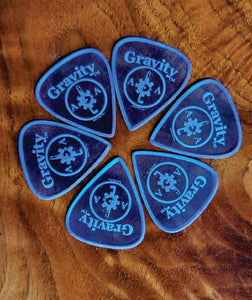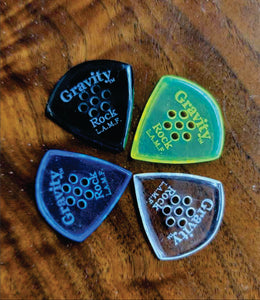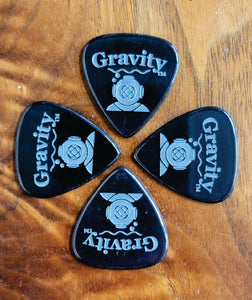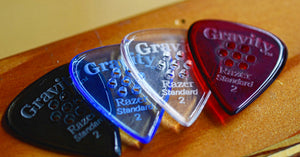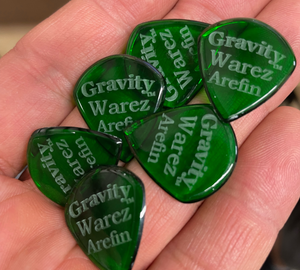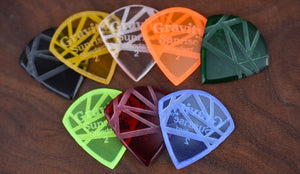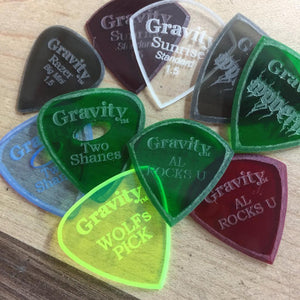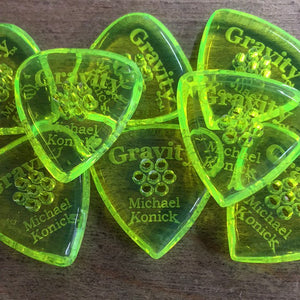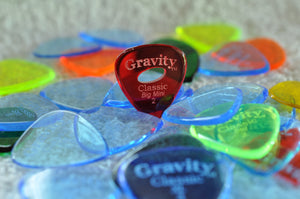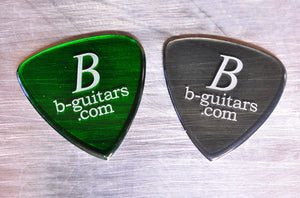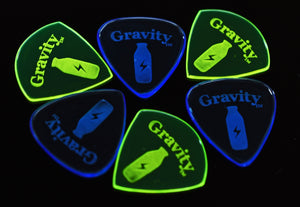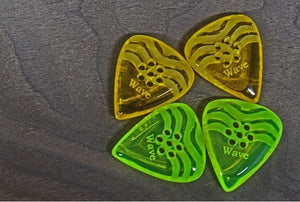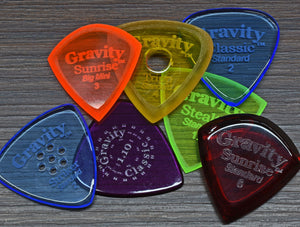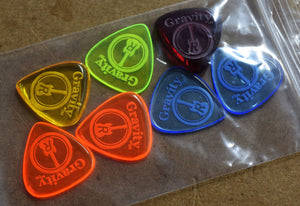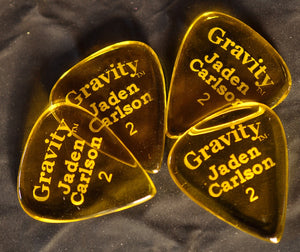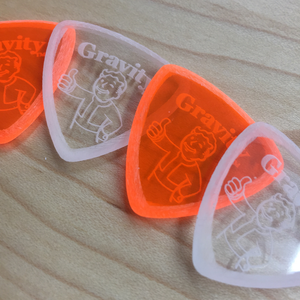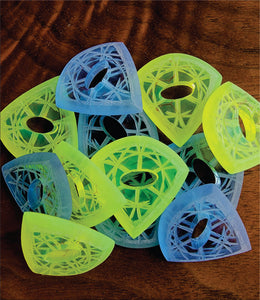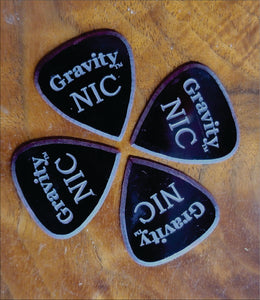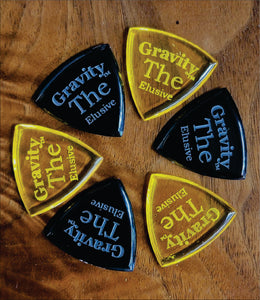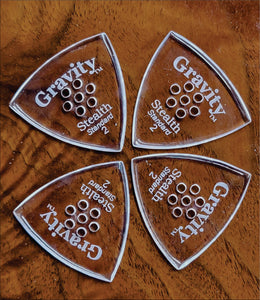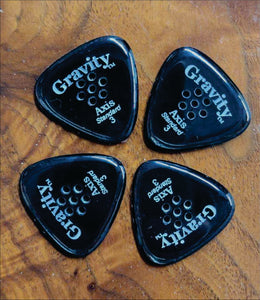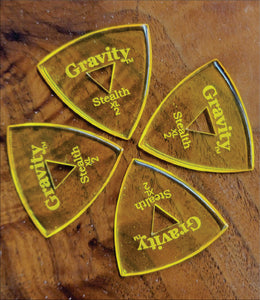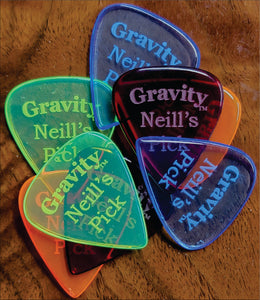 Welcome to the Gravity Picks Acrylic Custom Shop. You are able to mix and match everything from size to color to thickness and much more for every model!! There are over 50,000 possible combinations. Good luck and Godspeed. 
The images are examples of custom shop orders.
Customized Acrylic pics
Bought a handful of these with my bands logo on them. I was super stoked about how they turned out. I will be getting more.
Our team loves Gravity Picks
We placed an order of custom picks for a guitarist on our worship team, and a member of the Gravity Picks staff reached out to connect with us and sent us some extra picks for the other team members! We recommend Gravity Picks to everyone, the quality is unmatched! And the service is above and beyond!
Love the Tripp Pick
I can't use another pick. I love these picks. I order the Tripp 3mm fluorescent green and I never lose one. I wish they had a hot fluorescent pink or super bright fluorescent yellow. Thank you
My 45th!
I have bought gravity custom shops for years. Trying all sizes and shapes, ultimately ending on the razor. Quick picking, the difference almost feels like my picking hand is now faster than my fretting hand! Can't keep up!
Fenomenal
You can give more attack, volume and precision to your play with gravity picks, I really love it