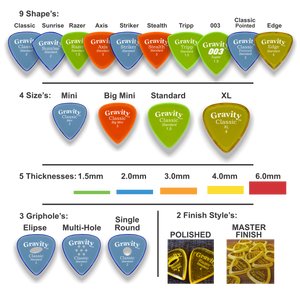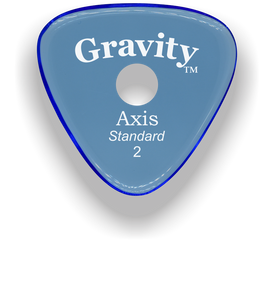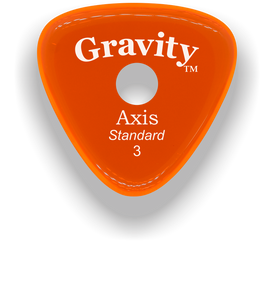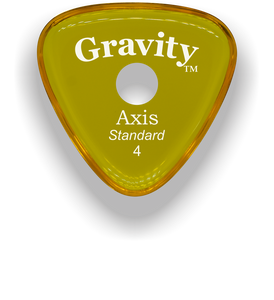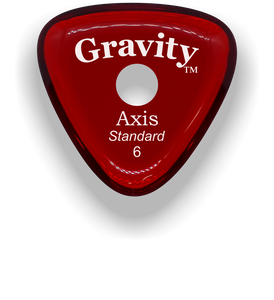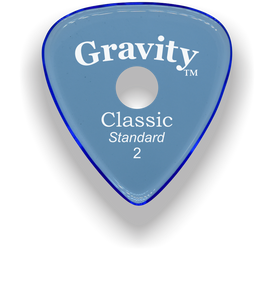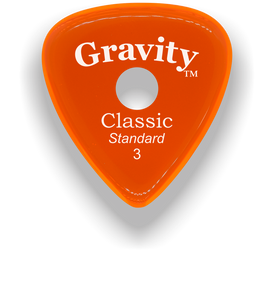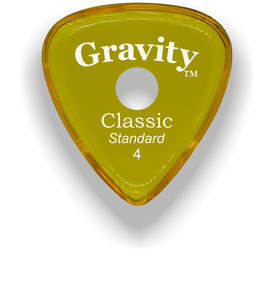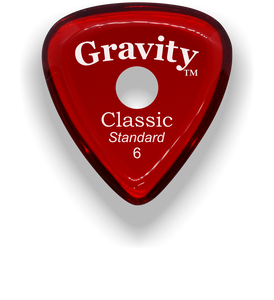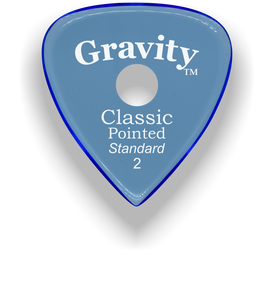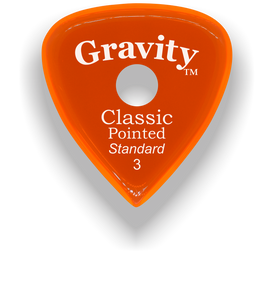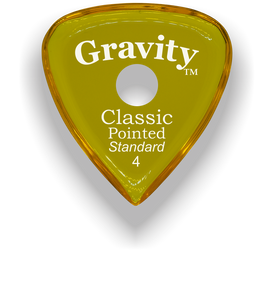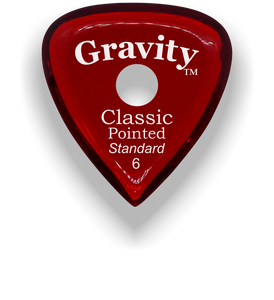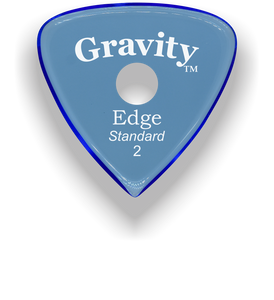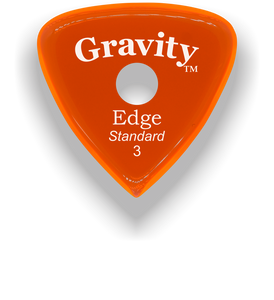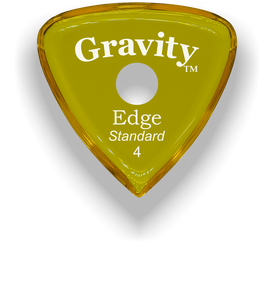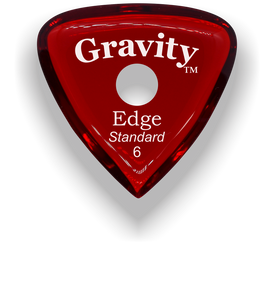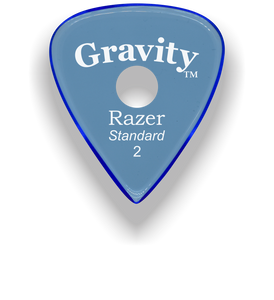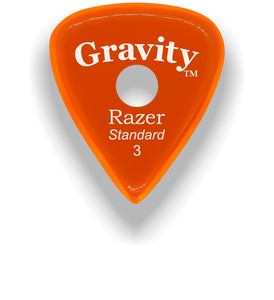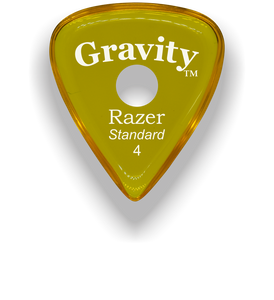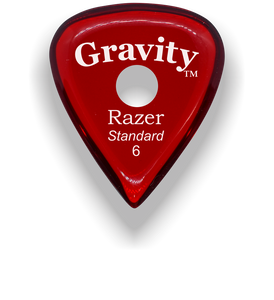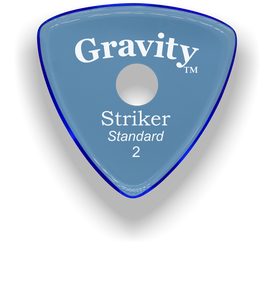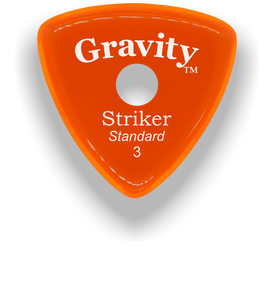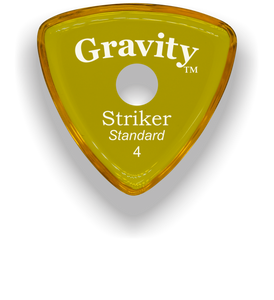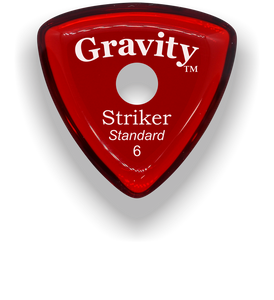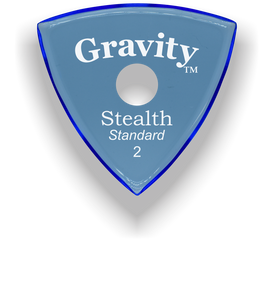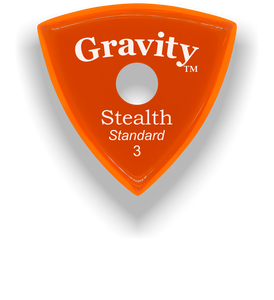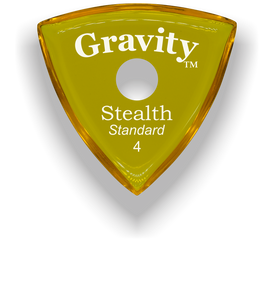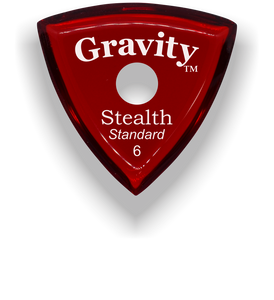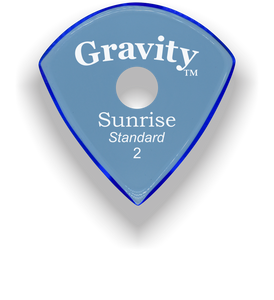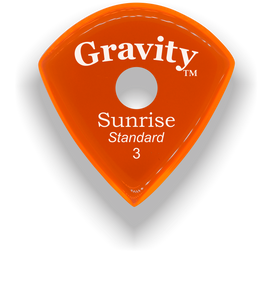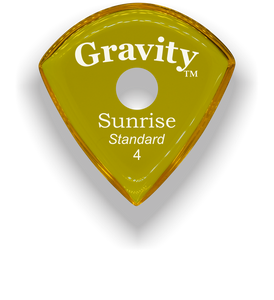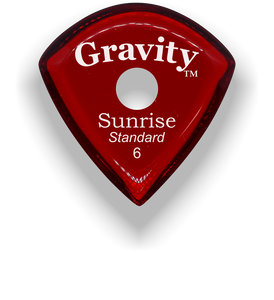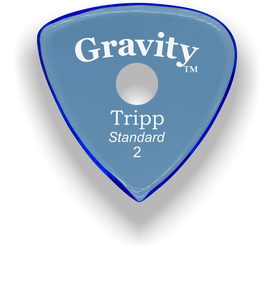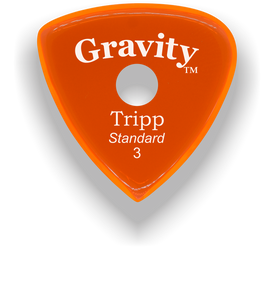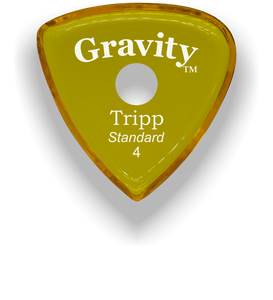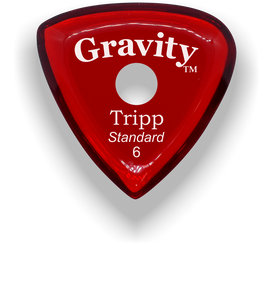 Click Here For Options Matrix
Click Here For Sizing Chart
REASONS TO USE A GRAVITY PICK
-Shaped And Polished By Professionals To Bring You A Quality Product That Cannot Be Matched At This Price Point.
-Acrylic grips very well as has the ability to glide across the strings with very little resistance.
-Instant Tone Improvement.
-Play Faster And Louder With Our Unique Material And Bevel Design.
-Proprietary Beveling System To Give The Most Consistent Bevels Possible. You Will Receive A Consistent Product Each And Every Time You Order.
-Lasts Much Longer Than A Regular Pick.

POLISHED VS MASTER FINISH
The bevels on each pick are shaped on a grinding wheel which creates rough bevels. Those bevels are then polished or left unpolished (which we call 'Master Finish').
The Polished version glides across the strings with very little effort.
The Master Finish (unpolished) version is a bit brighter and creates a different release off the string. It allows you to 'dig in' a bit more. It is just a personal preference.

GRIP HOLES
The minimum thickness for the grip holes is 2mm. We cannot offer the grip holes in the 1.5mm thickness because they can break easily. I apologize for the inconvenience. Please try the 2mm. Most players are able to adjust up to the 2mm.
Best Out There
I've tried the other high-end picks as well as the cheap disposable kind. These are the best out there. I love the sound they help generate and I find the round hole version makes for a solid grip. Although they are pricy, I find myself taking great care not to lose them. Thank you!
Tried them all, settled for Gravity
I strongly encourage anyone to try Gravity picks, I'm sure you'll find peace and settle for good, putting an and to the eternal plectrum trial and error. It took me 3 attempts (and they helped me narrowing my choices) and now I know what works best for me: Classic 3mm single whole!
Best jazz tone ever!
Stiff pick requires a short period of adjustment, easily accomplished, but wow, what a warm, woody sound! Just can't be beat.
Acrylic Picks Standard Single