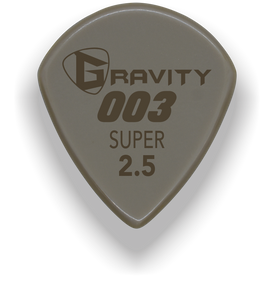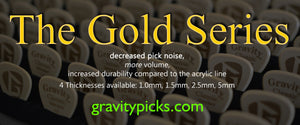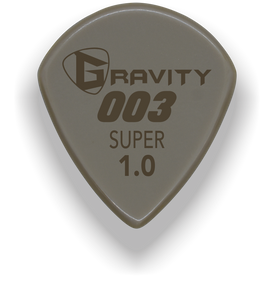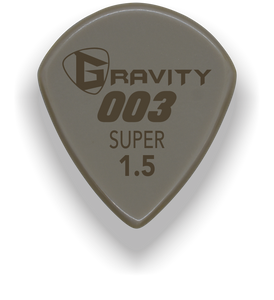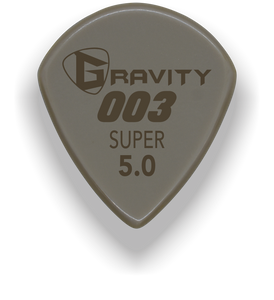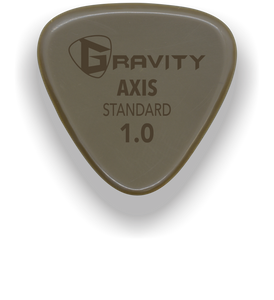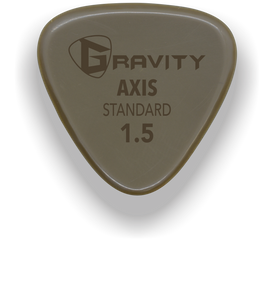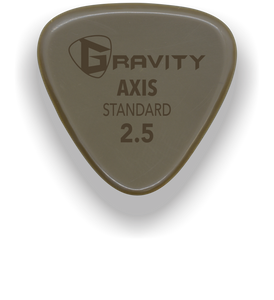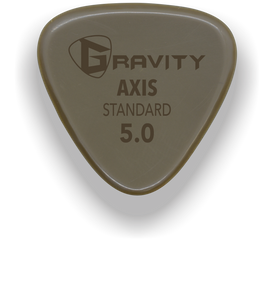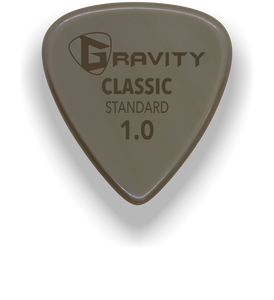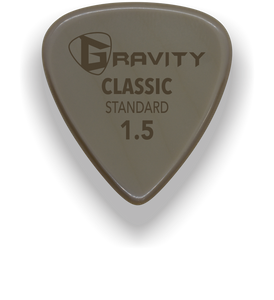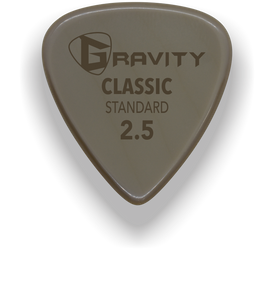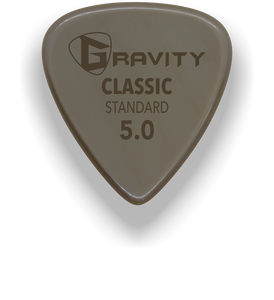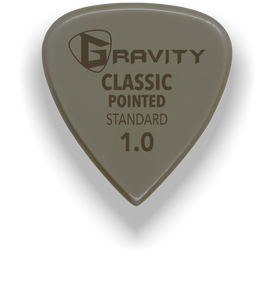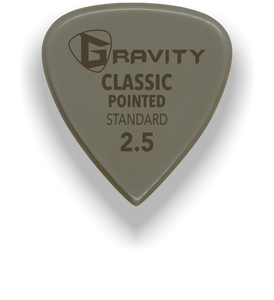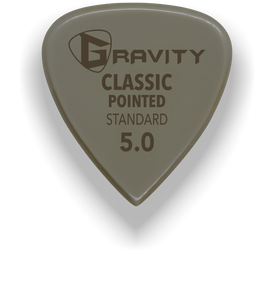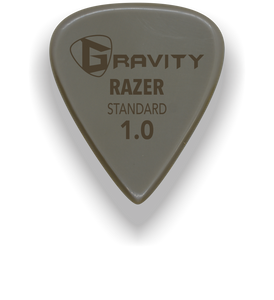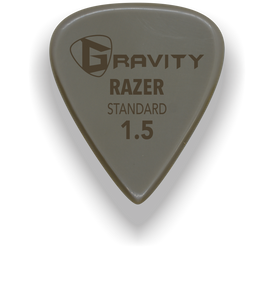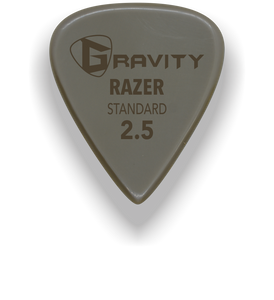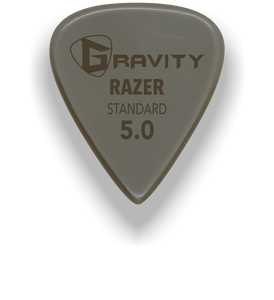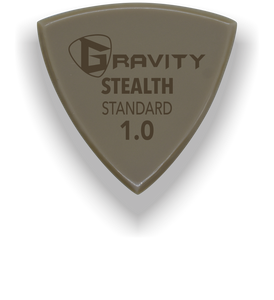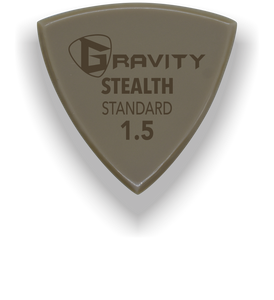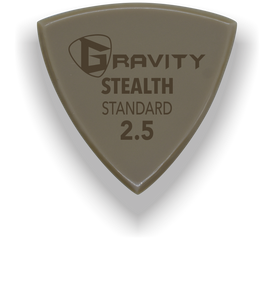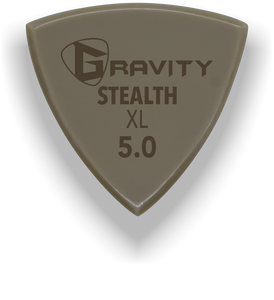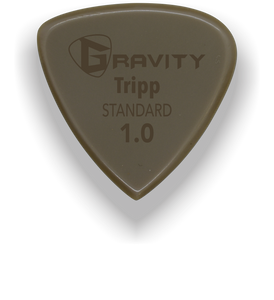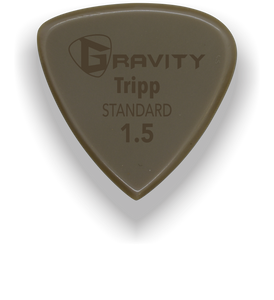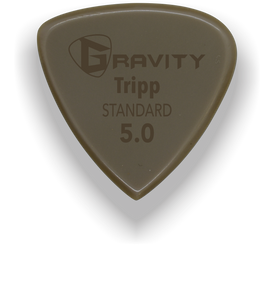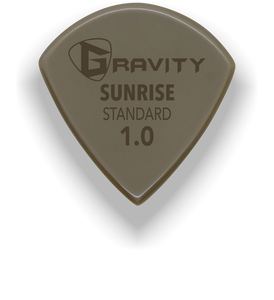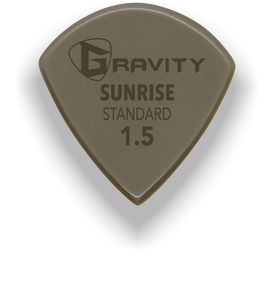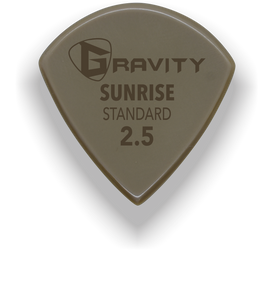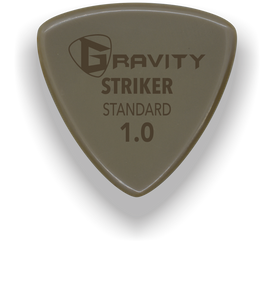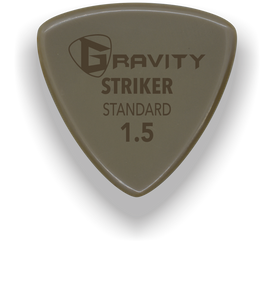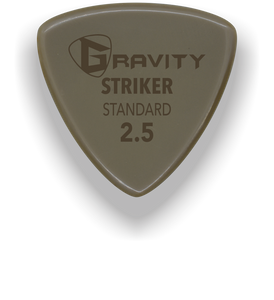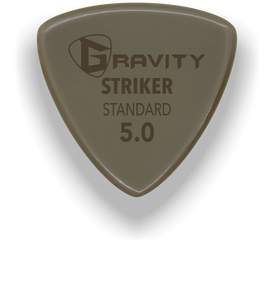 More volume and less pick noise.

The Gold Series is a premium material offered by Gravity Picks. The material is a high grade thermoplastic which is amazingly wear-resistant. There is a sizable difference in volume when compared with a normal pick, enabling you to cut through the mix.
Gold Tripp 2.5
Deep tone, great clarity & almost no pick noise. Makes me sound like I'm working harder than I really am. Love the Tripp shape. Works well with any guitar and/or genre of music.
Really good value, competes with more expensive picks. Very expressive and dynamic.
Best pick ever!
Bought 1 just to try out and was so impressed I put aside every other pick I had and bought 5 more...2 for each instrument (guitar and 2 mandolins). Grips my fingers well...no more dropped picks. Also, excellent tonal quality and volume for picking both mandolin and guitar.
The best pick made
Make no mistake: this is a premium pick at a premium price — and worth every penny. It is easy to hold. It glides across the strings with virtually no friction, making it easy to play as fast as you want. And they last forever, so they are a real value. Without a doubt, the best pick I have ever played and the only pick I play with.
!!!
It became my favorite picks among my collection of hundreds...thanks.