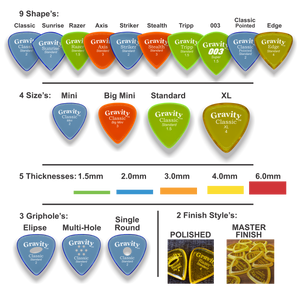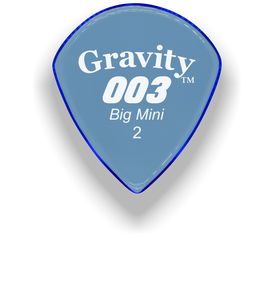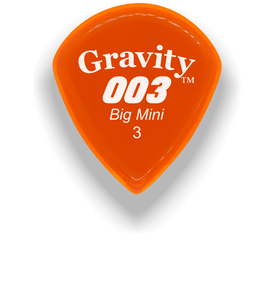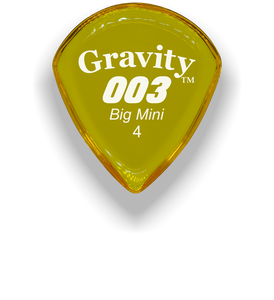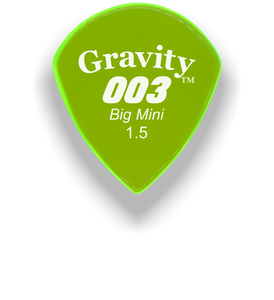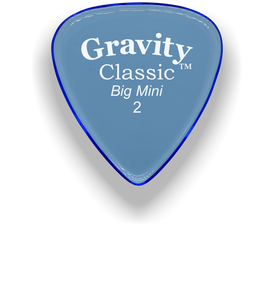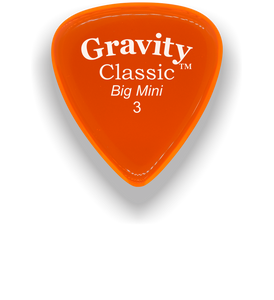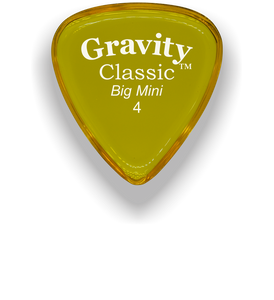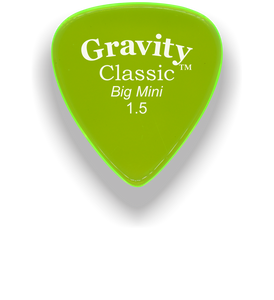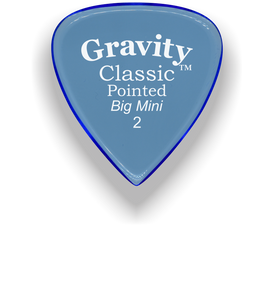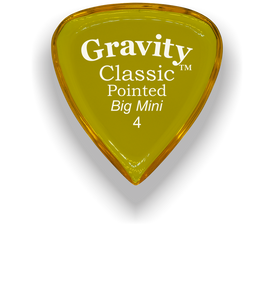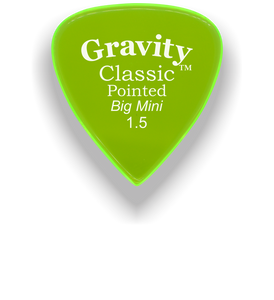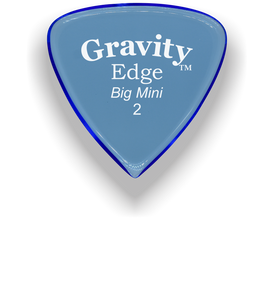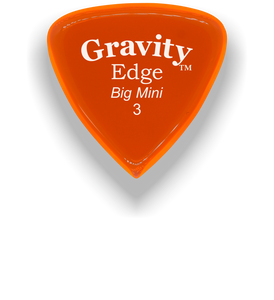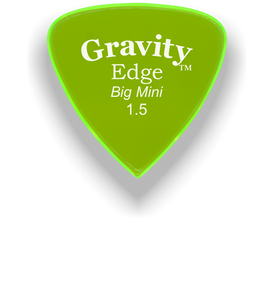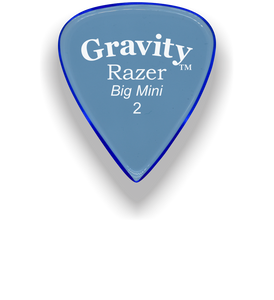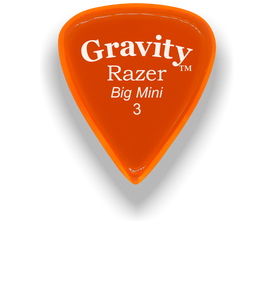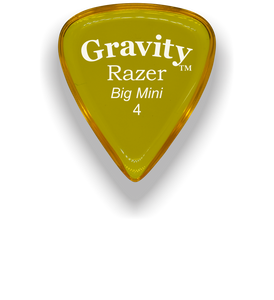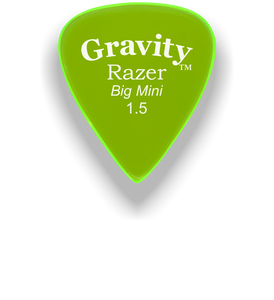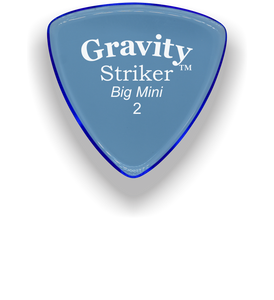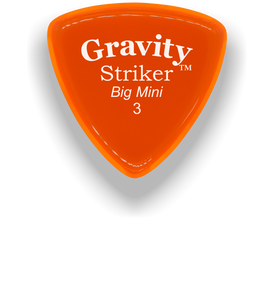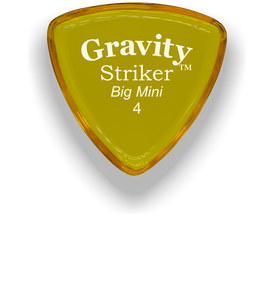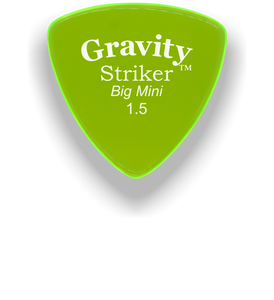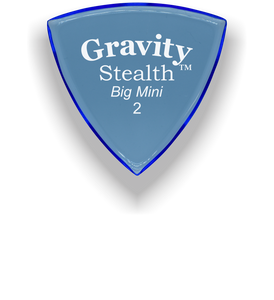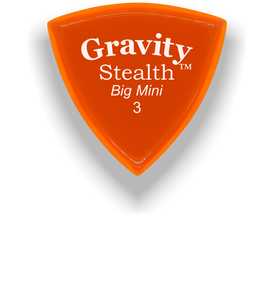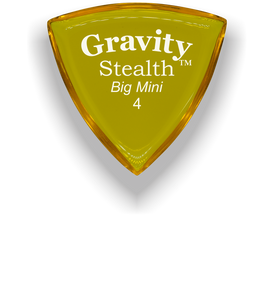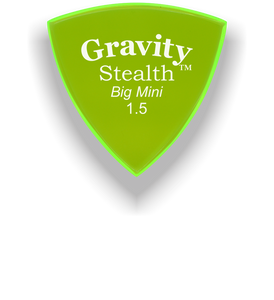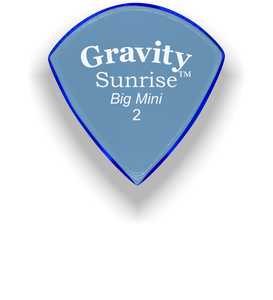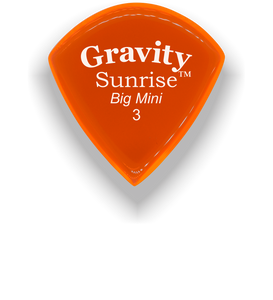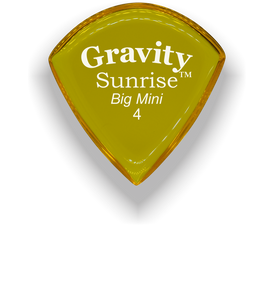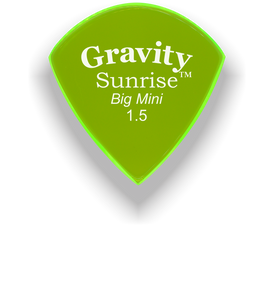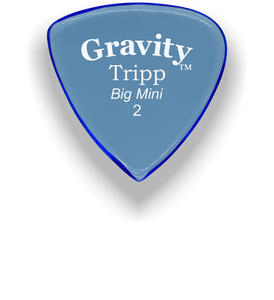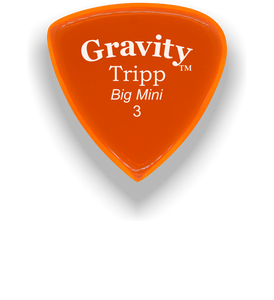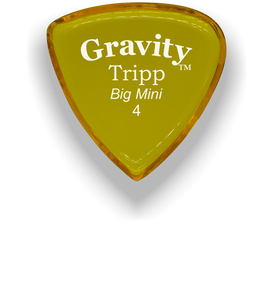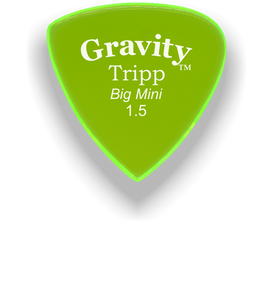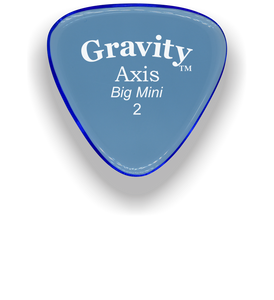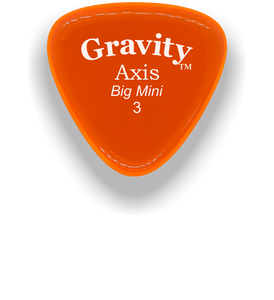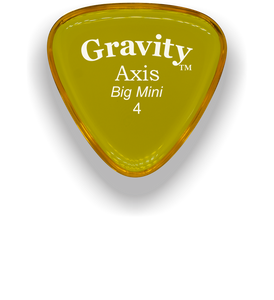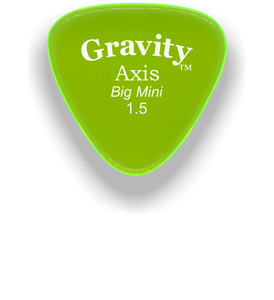 Click Here For Options Matrix
Click Here For Sizing Chart
REASONS TO USE A GRAVITY PICK
-Shaped And Polished By Professionals To Bring You A Quality Product That Cannot Be Matched At This Price Point.
-Acrylic grips very well as has the ability to glide across the strings with very little resistance.
-Instant Tone Improvement.
-Play Faster And Louder With Our Unique Material And Bevel Design.
-Proprietary Beveling System To Give The Most Consistent Bevels Possible. You Will Receive A Consistent Product Each And Every Time You Order.
-Lasts Much Longer Than A Regular Pick.

POLISHED VS MASTER FINISH
The bevels on each pick are shaped on a grinding wheel which creates rough bevels. Those bevels are then polished or left unpolished (which we call 'Master Finish').
The Polished version glides across the strings with very little effort.
The Master Finish (unpolished) version is a bit brighter and creates a different release off the string. It allows you to 'dig in' a bit more. It is just a personal preference.

GRIP HOLES
The minimum thickness for the grip holes is 2mm. We cannot offer the grip holes in the 1.5mm thickness because they can break easily. I apologize for the inconvenience. Please try the 2mm. Most players are able to adjust up to the 2mm.
Big mini the "pick" of the litter
I really enjoy using the Big Mini. Great tone and easy to strum or pick on both my acoustics and electrics . Definitely my first choice
Fantastic Picks
Love acrylic pointy picks. Wanted one that was a tiny bit smaller than the one I was using. Found Gravity picks and ordered a Stealth big mini, 3mm with the master finish. Pretty much perfect for me and it's wearing slower than my previous picks. Will Definity be ordering more in the future.
Acrylic Picks Big Mini None
Big Mini - A Favorite.
Very well made, plays and sounds great.
Gravity Picks make it easy, just select your shape, size, colour and thickness and off you go!
They Are All Great
Each and every different size, shape, thickness and edge finish of these fine plectrums brings something new and exciting to one's guitar playing experience!
I'm truly having a blast sampling the various offerings. Love'em All!