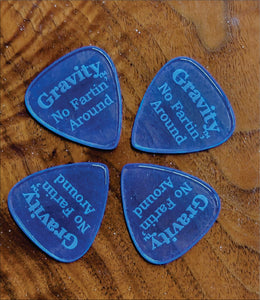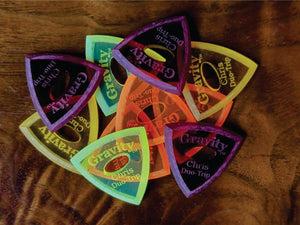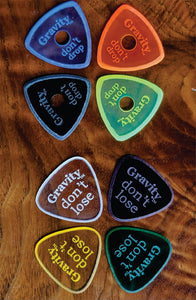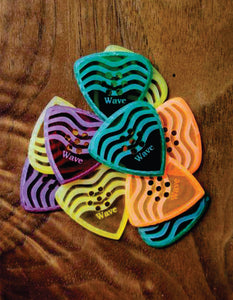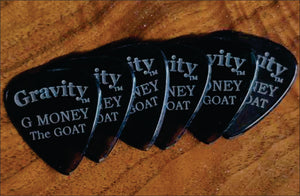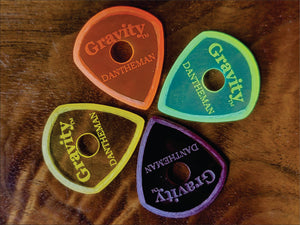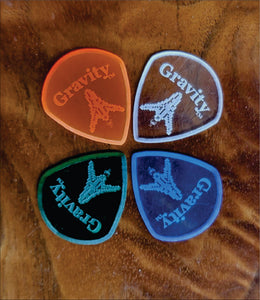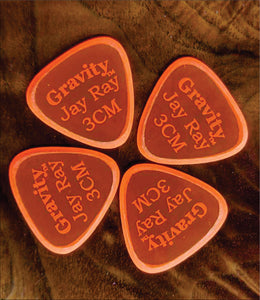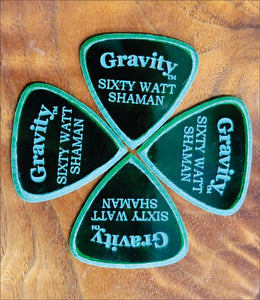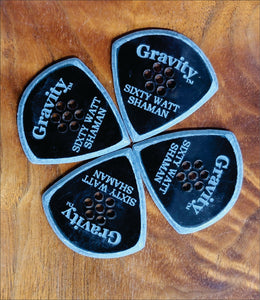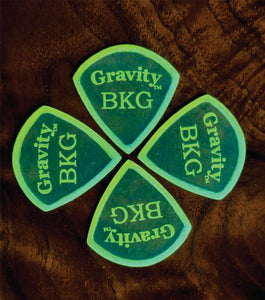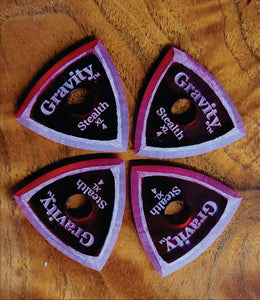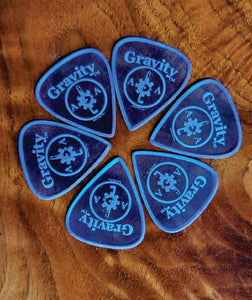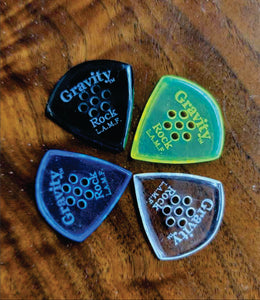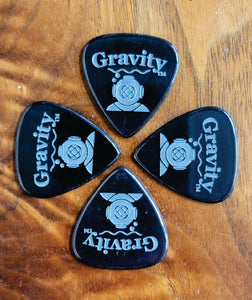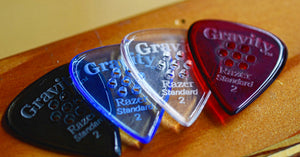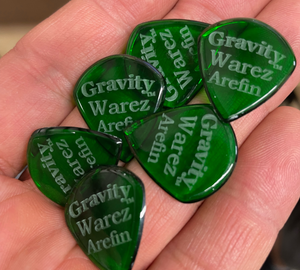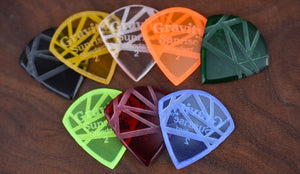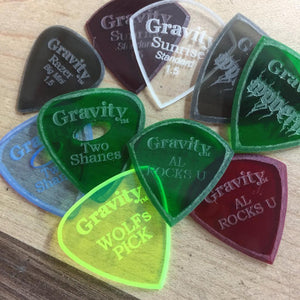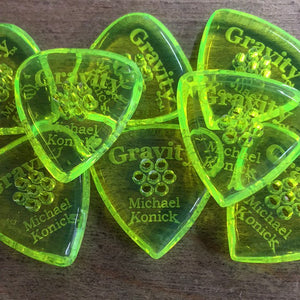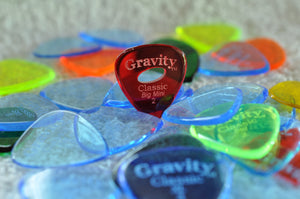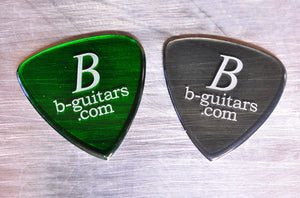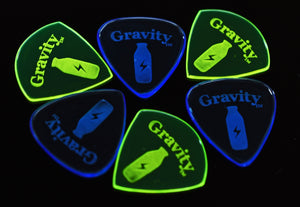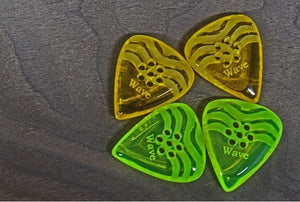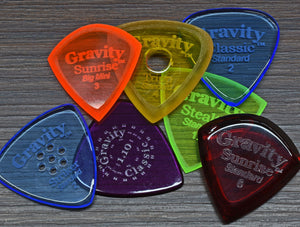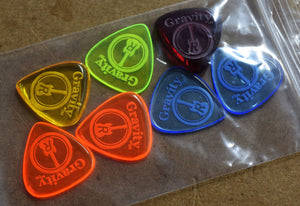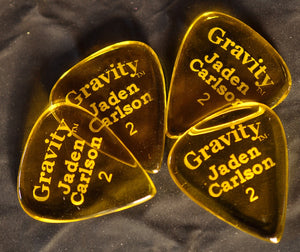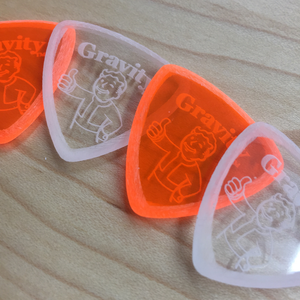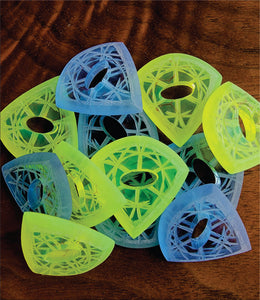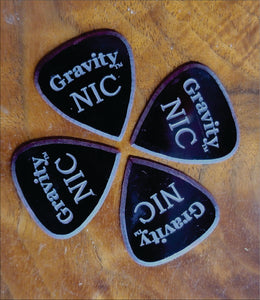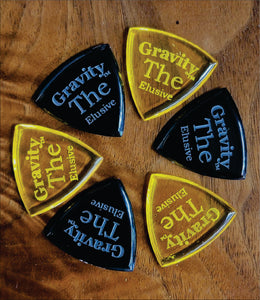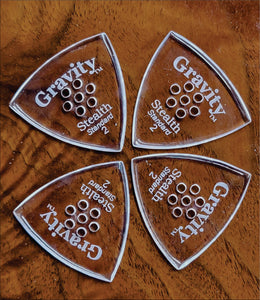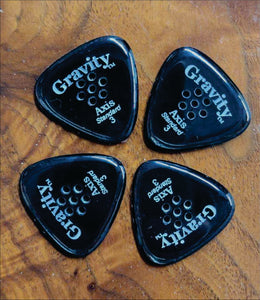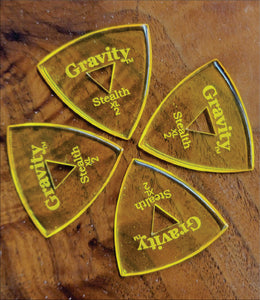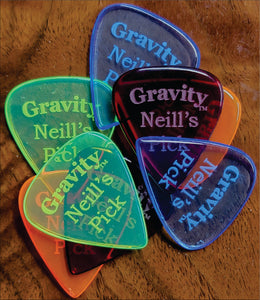 Welcome to the Gravity Picks Acrylic Custom Shop. You are able to mix and match everything from size to color to thickness and much more for every model!! There are over 50,000 possible combinations. Good luck and Godspeed. 
The images are examples of custom shop orders.
Fantasticas
Mis púas definitivas. Un agarre sorprendentemente fuerte, facilitan la ejecución y ofrecen un tono, definición de las notas y una sensación de precisión impresionantes.
Amazing Picks !!
These picks are fantastic !! They are easy to hold, very light, nice colors, perfect size and comfortable !! They make awesome sound and great harmonics !!
Worth the $
Plays great and lasts forever as long as you don't lose them!
Customized Acrylic pics
Bought a handful of these with my bands logo on them. I was super stoked about how they turned out. I will be getting more.
Our team loves Gravity Picks
We placed an order of custom picks for a guitarist on our worship team, and a member of the Gravity Picks staff reached out to connect with us and sent us some extra picks for the other team members! We recommend Gravity Picks to everyone, the quality is unmatched! And the service is above and beyond!